Astronomy Nova Scotia tweets
RASC Events
RASC October Meeting
Friday 20th November 2015
7:00 p.m. to 9:00 p.m.
The VVV Survey
Daniel Majaess
The VVV survey is a multi-epoch near-infrared campaign monitoring stars in the Galactic Bulge and an adjacent region of the disk. The multi-epoch and near-infrared nature of the survey conspire to permit the detection of stars (e.g., Cepheids) lying behind obscuring dust clouds that are ubiquitous throughout the Galactic plane, thus bypassing problems that hindered existing campaigns in the visible portion of the electromagnetic spectrum. Thanks to the education provided to me by RASC members David Turner (JRASC editor) and Dave Lane (RASC president), I was able to help exploit the VVV data to address certain scientific objectives. A subset of the resulting findings will be discussed, including some recent discoveries made by the broader team of Chilean astronomers behind the campaign.
Following the meeting will refreshments and social time.
Sobeys Building, Room SB255 in the Sobeys Building (NOTE this is not our regular room!)(Map)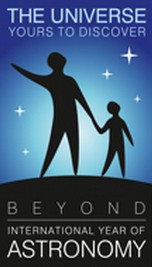 Quick Info
Read the Welcome Guide to Astronomy. (pdf)
What's Up? tonight.
Check out our Observing Aids, including the Clear Sky Clock, a sky map, and observing lists.
Visit our new Responsible Lighting page.
Find out more about The Halifax Centre.
Nova East star party.
<!