Astronomy Nova Scotia tweets
RASC Events
RASC December Meeting
The Halifax Centre will be holding its usual meeting on December 9, 2016 at 7:30 PM.
Room AT101, Atrium Building, St. Mary's University(Map)
There is so much to celebrate in the past year! Come join us at the AGM to regale our successes.

Special Presentation! Members are strongly encouraged to attend as the Objectives and Bylaw #1 were recently revised. Judy Black will present the major changes in these items. A request for approval by Special Resolution will also be made. The Objectives, the Bylaw #1 (2016), and the Special Resolutions for both were recently mailed out to the Centre's announcement list. If you did not receive a copy, have any comments, or have questions you would like addressed before the meeting, please contact Judy Black at jblackns@icloud.com. AGM Speaker! Pat Kelly recently had a trip to an incredible country - Iceland. He will be telling us about the "Unexpected Solar System" he saw while there. It is sure to be amazing given one of the descriptions of Iceland is "the moon with colour".

And, who knows, there may even be a surprise!

As always, there will be refreshments and a social time following the meeting. Come join your fellow astronomers at the start of the holiday season and meet the new Council.
Dates of future meetings are:
Friday, January 20, 2017
Friday, February 17, 2017
Friday, March 17, 2017
Friday, April 21 20, 2017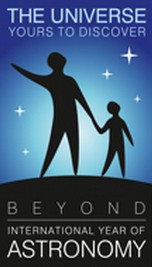 Quick Info
Read the Welcome Guide to Astronomy. (pdf)
What's Up? tonight.
Check out our Observing Aids, including the Clear Sky Clock, a sky map, and observing lists.
Visit our new Responsible Lighting page.
Find out more about The Halifax Centre.
Nova East star party.
<!