Astronomy Nova Scotia tweets
RASC Events
RASC October Meeting
SATURDAY (not friday) 17th October 2015
7:00 p.m. to 9:00 p.m.
Dark Energy and the Runaway Universe
Dr. Alex Filippenko
Dr. Alex Filippenko will be the guest speaker for the inaugural Dan MacLennan Memorial Lecture on Saturday, October 17 at 7:00 pm in Saint Mary's McNally Theatre Auditorium. One of the world's most highly cited astronomers, Dr. Filippenko was a member of both teams that revealed the accelerating expansion of the Universe, a discovery that earned team leaders the 2011 Nobel Prize in Physics, and team members the 2015 Breakthrough Prize in Fundamental Physics. Winner of UC Berkeley's most prestigious teaching awards, and voted "Best Professor" on campus a record nine times, Dr. Filippenko has produced five astronomy video courses, co-authored an award-winning astronomy textbook, and appeared in more than 100 television documentaries.
Following the meeting will be observing if clear on the lawn.
Saint Mary's McNally Theatre Auditorium(Map)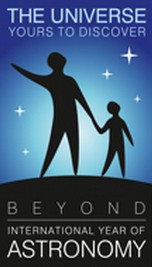 Quick Info
Read the Welcome Guide to Astronomy. (pdf)
What's Up? tonight.
Check out our Observing Aids, including the Clear Sky Clock, a sky map, and observing lists.
Visit our new Responsible Lighting page.
Find out more about The Halifax Centre.
Nova East star party.
<!