Astronomy Nova Scotia tweets
RASC Events
RASC March Meeting
The Halifax Centre will be holding its usual monthly meeting on Friday, March 17, 2017 at 7:30 PM.
Room AT101, Atrium Building, St. Mary's University(Map)
PRESENTATIONS:

1. Paul Heath: Presenting Concepts - Inquiring Minds Want to Know!

Paul will look at some basic concepts in astronomy, distance, size, mass, etc., with simple props and hands-on activities, that can help to show these concepts to both young and old. He promises it will be an interactive talk!

2. David Chapman: Orienting your Skywatcher AZ Telescope to the Sky

Many of us have Skywatcher telescopes with alt-azimuth (AZ) mounts with Go-To capability - the Centre's 16" reflector at Saint Croix Observatory (SCO) is one. Dave will walk through the steps of starting up such a telescope for an evening of viewing, using his much smaller 4.5" Skywatcher Virtuoso reflector. A lot of his tips apply to other telescope brands, although the details may vary.

As always, there will be refreshments and a social time following the meeting.
Dates of future meetings are:
Friday, April 21, 2017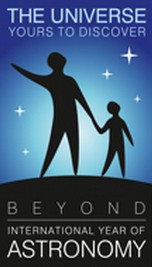 Quick Info
Read the Welcome Guide to Astronomy. (pdf)
What's Up? tonight.
Check out our Observing Aids, including the Clear Sky Clock, a sky map, and observing lists.
Visit our new Responsible Lighting page.
Find out more about The Halifax Centre.
Nova East star party.
<!