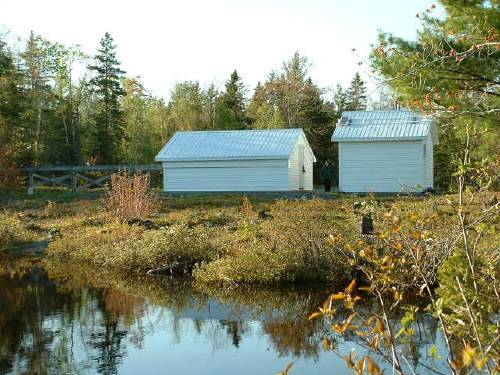 Phase 5 SCO Guidelines during Covid-19.
The RASC Halifax Centre has its own observatory in a dark-sky location near St. Croix, just off Highway 101 between Halifax and Windsor. The St. Croix Observatory (SCO) was built by the members themselves, supported by donations and a generous land-lease arrangement with Minas Energy. The site consists of a roll-off-roof observatory that has room for members to set up several telescopes, a warm room for breaks, and a toilet and store room facility.
History and Construction Details
Read about the History of SCO.
Here are the general Guidelines for SCO use (pdf) and here is the information and manual for the Thurlow Binoculars (pdf).
SCO equipment is not available for loan.