Next Meeting
RASC February Meeting
The Halifax Centre will be holding its usual montly meeting on Friday, February 17, 2017 at 7:30 PM.
Room AT101, Atrium Building, St. Mary's University(Map)
All About Binoculars

Imagine it's a wonderful night for observing... high transparency and the best conditions for seeing. Maybe you are new to astronomy and have binoculars but are not quite sure how to find objects in the sky, OR you hold your binoculars to your eyes only to discover the view is blurry. Is there an easy way to find objects as a binocular observer? Do your binoculars need a cleaning? RASC Halifax Centre is providing the perfect opportunity to get answers to these questions. Our meeting for February will be focused on Binoculars! Members and the general public are invited to this workshop and to bring their Binoculars!

PART 1 with Tony Schellinck: Inspiring people to observe the night sky through "A Practical Guide to Observing with Binoculars" How do you inspire and train people to use binoculars and observe the night sky? Tony Schellinck has come up with a novel approach where he offers classes in larger venues such as the Astor Theatre in Liverpool where people use binoculars to find deep sky objects on the big screen. He will provide a demonstration of his approach and explain his philosophy and techniques for inspiring people to observe the night sky. Please bring your own binoculars to take full advantage of Tony's presentation. For those without binoculars, Tony will have a few on hand for borrowing during his presentation.

PART 2 with Paul Gray: Binocular/Eyepiece Cleaning Workshop. Paul will conduct an eyepiece/binocular cleaning demonstration followed by a workshop. It begins with a short demonstration about how to clean lenses. Following the demo, supplies and table space will be available for people to clean their own binoculars and eyepieces. Bring your dirty binoculars and eyepieces to the meeting! During the workshop time a swap/buy/sell table will be set up for those who want to bring old binoculars or eyepieces to sell/swap.

As always, there will be refreshments and a social time following the meeting.
Dates of future meetings are:
Friday, March 17, 2017
Friday, April 21, 2017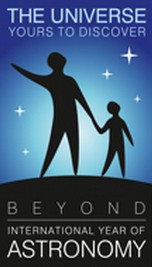 ________________________________
About Monthly Meetings
Regular meetings open to everyone. Note that we have recently changed meeting rooms! They are held at Saint Mary's University in Room AT101 (Atrium Building). Meetings are held monthly (except July and August) beginning at 7:30 PM, normally on the third Friday.
A typical meeting consists of one or more feature talks. The main talks cover a variety of topics ranging from astronomical stamps to the latest advances in the space sciences. Shorter talks also cover a variety of topics such as: "what's up in the current sky", the latest astrophotographs by club members, or the unveiling of a new telescope.
Observing Night at Saint Croix Observatory
Members may be found observing at the Saint Croix Observatory on almost every clear, dark night. Once a month, we encourage members and their guests to congregate at SCO, at which time new members are particularly welcome. Upcoming Observing Nights are:
Upcoming Observing Nights
(weather permitting, alternate is following evening)
February 24 (alt 25)
March 24 (alt 25)
April 28 (alt 29)
May 26 (alt 27)
June 23 (alt 24)
July 21 (alt 22)
August 18 (alt 19) [TOTAL SOLAR ECLIPSE WEEKEND]
September 22 (alt 23) [KEJI DARK-SKY WEEKEND II]>
October 21 (alt 22) [SATURDAY TO AVOID MONTHLY MEETING]
November 18 (alt 19) [SATURDAY TO AVOID MONTHLY MEETING]
December 15 (alt 16)
Members are advised to sign up to the email discussion list to keep up to date on gatherings of fellow observers. For more information, contact the Observing Chair, Tony McGrath.